New Health mp3
Last month at SXSW, I purchased the Die Slow 7″ from Health after they played the Todd P party at Mrs. Bea.  Here is a digital version of the "Die Slow" (mp3) from a UK site.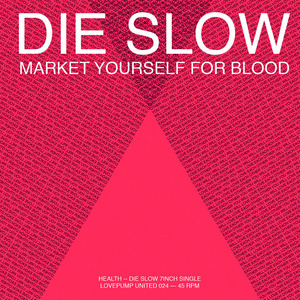 This entry was posted on April 5, 2009 at 11:30 pm, filed under News.
Bookmark the permalink.
Follow any comments here with the RSS feed for this post.
Both comments and trackbacks are currently closed.