TY SEGALL Flyer
This flyer for the Ty Segall, The Moonhearts and The Aquaholics show was done by PRESTON of Sydney Confirm. Sydney Confirm will be opening for Abe Vigoda and Talbot Tagora on July 8th.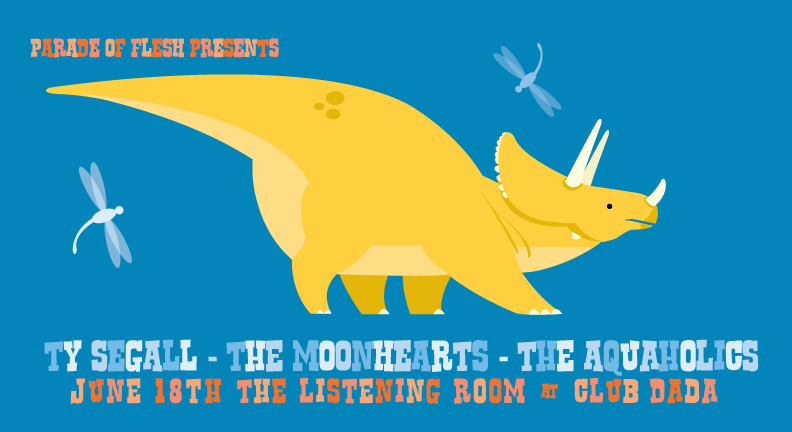 This entry was posted on May 23, 2009 at 1:41 pm, filed under News.
Bookmark the permalink.
Follow any comments here with the RSS feed for this post.
Both comments and trackbacks are currently closed.