FFF Fest Line-Up Leaks? GZA + MELT-BANANA added
Google is fuckin' evil!!  The below screen showed up today as the 2nd entry on a google search for 'fun fun fun fest':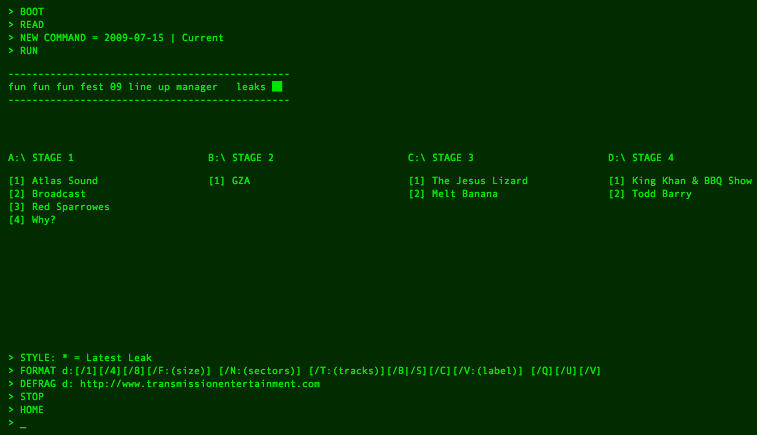 open in new window to enlarge.
This entry was posted on July 21, 2009 at 6:47 pm, filed under News.
Bookmark the permalink.
Follow any comments here with the RSS feed for this post.
Both comments and trackbacks are currently closed.