SkeletonWitch Crash Cymbal
Last night I filmed most of SkeletonWitch's set at Emo's. They were on the last leg of the "Stone Dead for Summer" tour with Trap Them and Saviours; which I also filmed.  Look for videos from Trap Them and Saviours soon, but the SkeletonWitch footage went to the band for an upcoming DVD. The next album, Breathing The Fire has been recorded and is set for release October 13th on Prosthetic.
Here is a cracked MEINL Mb10 16″ heavy crash cymbal I bought as-is and signed for a measly $10 at the Emo's show: (used on Breathing The Fire recordings)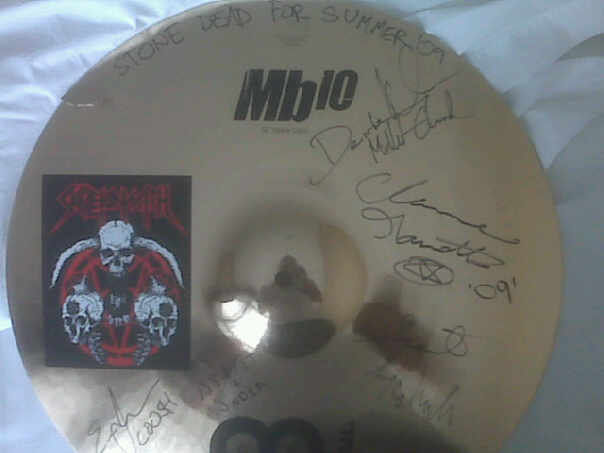 This entry was posted on July 21, 2009 at 11:31 pm, filed under News.
Bookmark the permalink.
Follow any comments here with the RSS feed for this post.
Both comments and trackbacks are currently closed.