Free show this Friday
Free if you RSVP through Facebook, otherwise its $7.
July 24th – my birthday w. PTERODACTYL, CHURCH OF THE SNAKE, WHEN DINOSAURS RULED THE EARTH @ The Handsome Kitten (all ages) 8pm to 12am
thanks. byob and l.
john.
oh, here is the 'finalized' version of the silkscreen by Tim Doyle.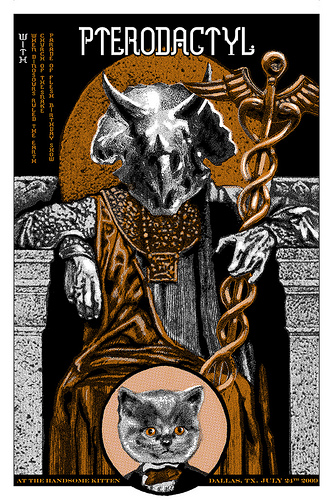 This entry was posted on July 22, 2009 at 5:55 pm, filed under News.
Bookmark the permalink.
Follow any comments here with the RSS feed for this post.
Both comments and trackbacks are currently closed.