Flyer for Ear Pwr/Toro Y Moi show
Here is a flyer designed by Kat of Giggle Party for their show with Ear Pwr and Toro Y Moi at Pastime Tavern on August 19th.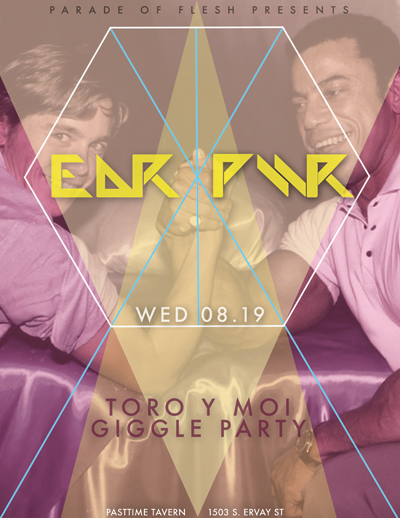 This entry was posted on July 23, 2009 at 12:56 pm, filed under News.
Bookmark the permalink.
Follow any comments here with the RSS feed for this post.
Both comments and trackbacks are currently closed.