Last Night: GIRLS (San Francisco) Setlist and Videos
POF's AZN on the scene, Weijia of Death attended the GIRLS (San Francisco) show last night at Granada Theater in Dallas. GIRLS were opening for Los Campesinos!. GIRLS cleverly titled debut, Album, will be released by True Panther Sounds and Matador on September 22nd.
Photo of the setlist from August 15th, 2009: (They played 2 songs in addition to this setlist).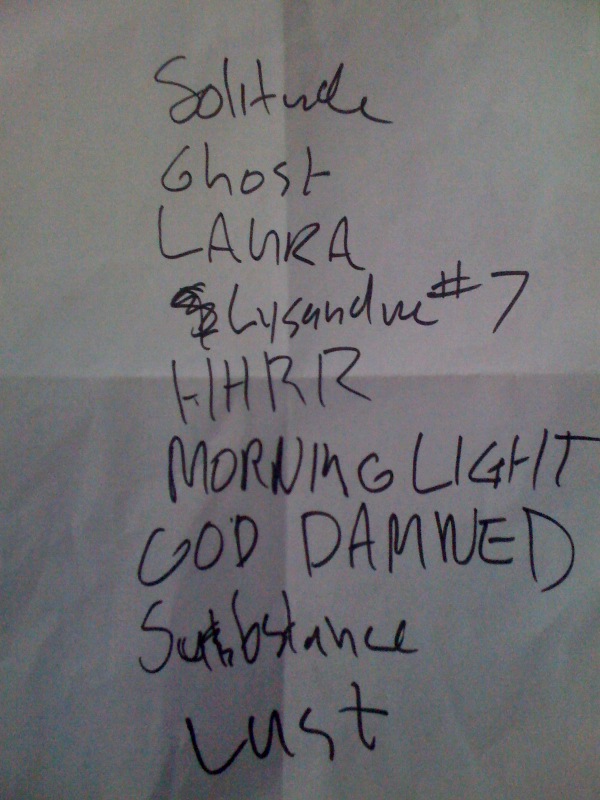 VIDEO, all filmed by Weijia of Death:
"Hellhole Rat Race & Morning Light":
"Solitude":
"Ghost":
This entry was posted on August 16, 2009 at 8:34 pm, filed under News, videos.
Bookmark the permalink.
Follow any comments here with the RSS feed for this post.
Both comments and trackbacks are currently closed.