LOCAL H & KINCH flyer
Local H, KINCH & Record Hop flyer by Rob L of Pussyhouse Propaganda for the Nov. 23rd show at the lounge on elm st.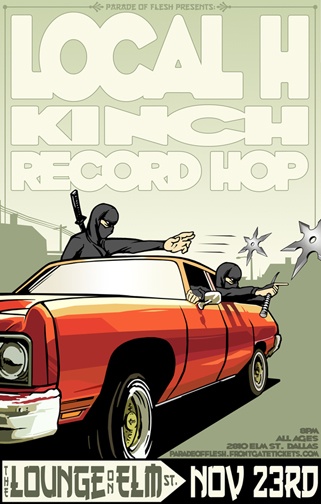 This entry was posted on September 10, 2009 at 6:53 pm, filed under News.
Bookmark the permalink.
Follow any comments here with the RSS feed for this post.
Both comments and trackbacks are currently closed.