Mimicking Birds flyer
Designed by "girl wonder" M. (right click to open in a new window).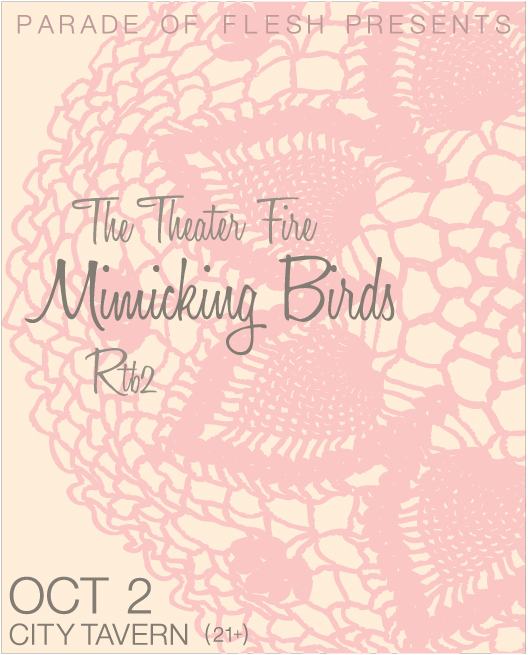 This entry was posted on September 18, 2009 at 6:02 pm, filed under Flyers, News.
Bookmark the permalink.
Follow any comments here with the RSS feed for this post.
Both comments and trackbacks are currently closed.