Local H Setlist
Someone let me take a photo of the setlist from Local H's show last night (11/23/09) in Dallas.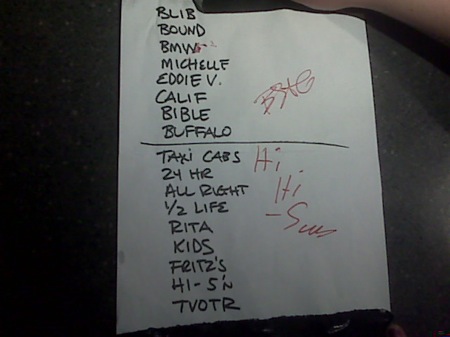 This entry was posted on November 24, 2009 at 9:29 am, filed under News.
Bookmark the permalink.
Follow any comments here with the RSS feed for this post.
Both comments and trackbacks are currently closed.