Giggle Party & Weighill Art Show
This is the flyer/poster that UK artist Damien Weighill designed for his upcoming art show at Kettle Art in Dallas on Jan 28th – Feb 2nd.  Live performance by Giggle Party on Saturday January 30th at 7pm.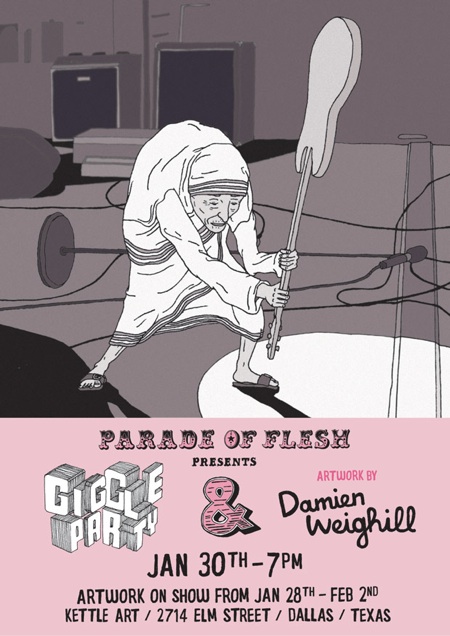 This entry was posted on January 3, 2010 at 1:27 pm, filed under News.
Bookmark the permalink.
Follow any comments here with the RSS feed for this post.
Both comments and trackbacks are currently closed.