Malveller show poster
This awesome poster was done by Von Dada for the January 30th CD EP Release Party for Maleveller.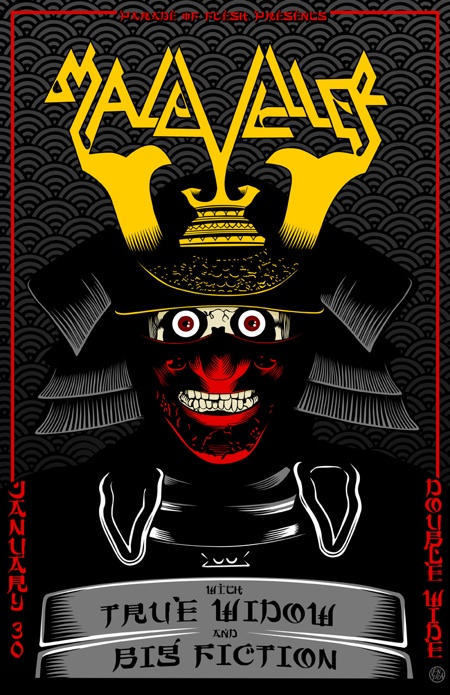 This entry was posted on January 15, 2010 at 12:48 am, filed under News.
Bookmark the permalink.
Follow any comments here with the RSS feed for this post.
Both comments and trackbacks are currently closed.