Nick Oliveri poster
Here is a great two-color silkscreen by Sam Heimer for the Nick Oliveri, The Aqauholics and Pure Luck show at Doublewide on Feb 21st: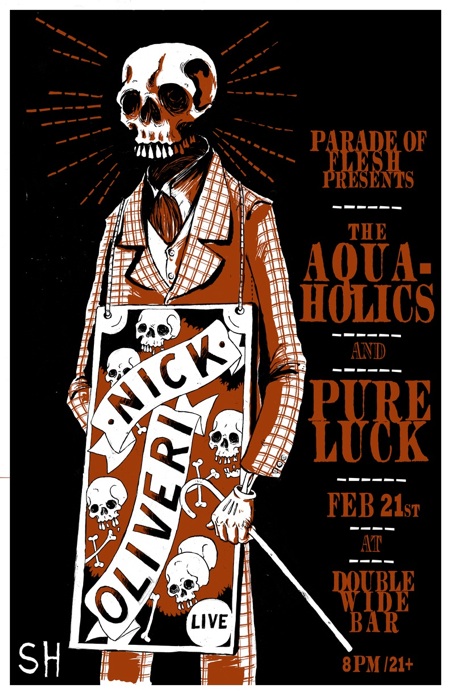 This entry was posted on January 24, 2010 at 6:05 pm, filed under News.
Bookmark the permalink.
Follow any comments here with the RSS feed for this post.
Both comments and trackbacks are currently closed.