April 26th & 29th poster
Another awesome poster by VON DADA for two shows at City Tavern: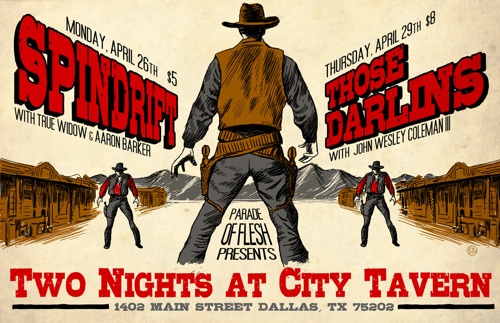 This entry was posted on March 31, 2010 at 11:14 pm, filed under News.
Bookmark the permalink.
Follow any comments here with the RSS feed for this post.
Both comments and trackbacks are currently closed.