Harlem & Flight artwork
The HARLEM & FLIGHT artwork was commissioned by Under Pressure Screen Printing: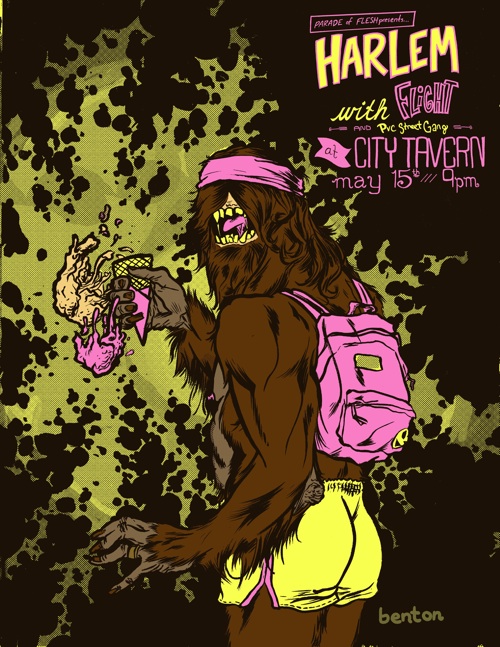 Company Info:
Under Pressure Screen Printing is a eco-based design and printing firm that aims to bring back one of a kind design work for bands, companies, and events. We also print live for events on site with fresh shirts that fly off the press. We also use 100% sweat shop free apparel and paper. So if you have a design and print job that needs to get done than go to our site a www.handsonscreenshop.com. This poster design was done by Eric Benton a designer who loves biking and off the wall designs.
This entry was posted on April 5, 2010 at 6:14 pm, filed under News.
Bookmark the permalink.
Follow any comments here with the RSS feed for this post.
Both comments and trackbacks are currently closed.