The SPITS/NO BUNNY Poster
Seth at Hinge Pin Visual designed this silkscreen for the upcoming show for The Spits & No Bunny at the Lounge on Elm St on May 26th.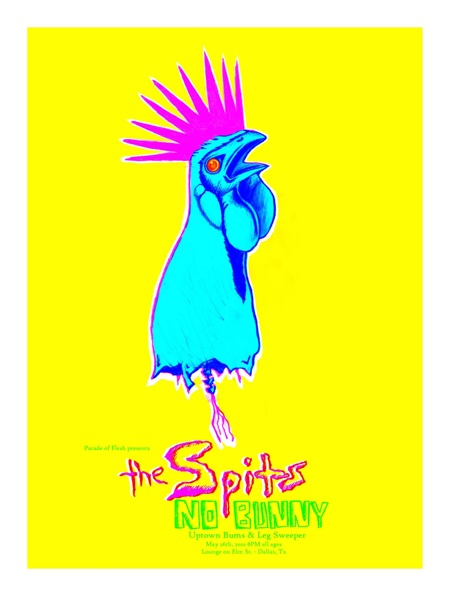 This entry was posted on April 27, 2010 at 2:28 am, filed under News.
Bookmark the permalink.
Follow any comments here with the RSS feed for this post.
Both comments and trackbacks are currently closed.