Three new flyers/posters, etc.
The first is a silkscreen, commissioned by James Heimer for the Friendo/Nervous Curtains show: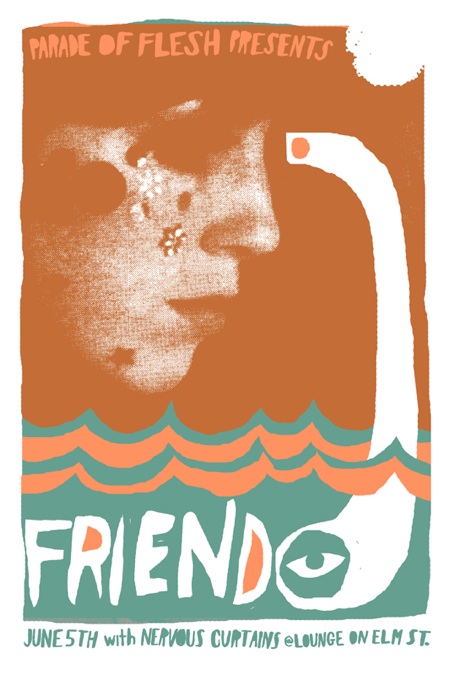 The second was done by Gavin of Florene for their show with Starring & New Fumes: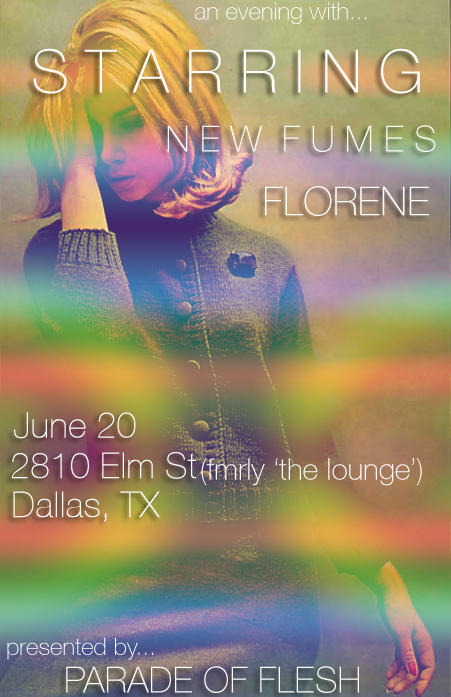 And finally, we have Clumsy n shy's poster for Blissed Out & Run DMT: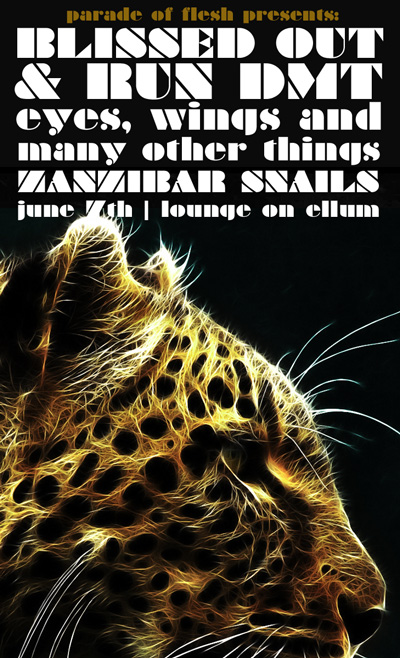 This entry was posted on May 20, 2010 at 8:21 am, filed under News.
Bookmark the permalink.
Follow any comments here with the RSS feed for this post.
Both comments and trackbacks are currently closed.