Birthday Show(s)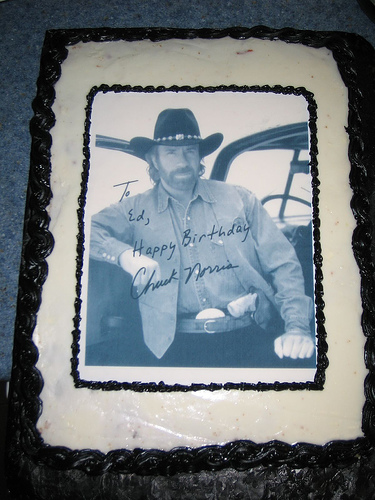 I will celebrate my birthday with two polar opposite shows on July 23rd and 24th. One straight metal bill, which I deem to be some of the best acts in Texas right now, and the next night will showcase garage-punk bands from all over the country.
Friday, July 23rd, 2010 – 8PM
12:15 – PACK OF WOLVES (Austin)
11:15 – KILL THE CLIENT (Dallas – Relapse records)
10:15 – MALEVELLER (Dallas)
9:15 – GOLDEN AXE (Houston – ex. Valient Thorr/Dillinger Escape Plan)
The NIGHTMARE
2810 Elm St
Dallas, TX
$10 for 21+ – ON SALE NOW
$13 for under,
Show is ages 17+.  If under that, then bring a parent.
Note: Kill the Client will play their ENTIRE unreleased Relapse debut record; which comes out in August.
Saturday, July 24th, 2010 – 8PM
John Barrett's BASS DRUM OF DEATH (Oxford, MS – Fat Possum)
BAD SPORTS (Austin/Denton – Douche Master)
SLANG CHICKENS (Los Angeles – ex. Wires on Fire)
The COATHANGERS (Atlanta – Suicide Squeeze)
LEG SWEEPER (Dallas)
PREDATOR (Atlanta)
The NIGHTMARE
2810 Elm St
Dallas, TX
Show is ages 17+, if under, then bring a parent.
Cover is "Pay What You Want" for 21+.  $10 for under.
On Sale now.
This entry was posted on June 3, 2010 at 11:00 am, filed under News.
Bookmark the permalink.
Follow any comments here with the RSS feed for this post.
Both comments and trackbacks are currently closed.