Two Shows this week: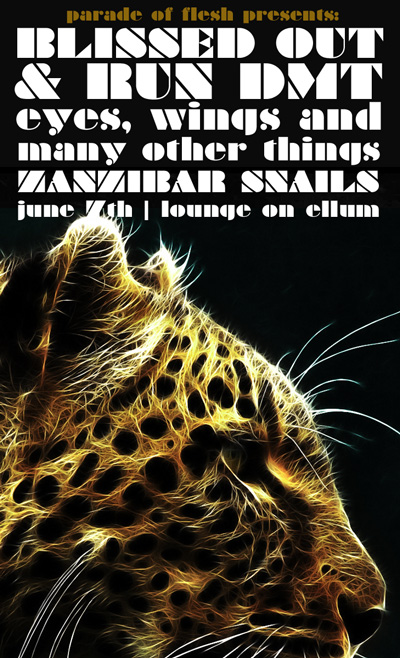 Monday, June 7th, 2010 – 8PM
11:30 pm BLISSED OUT (nyc – not not fun records)
10:45 pm RUN DMT (baltimore/nyc – woodsist)
9:45 pm Eyes, Wings and many other Things
9:00 pm Zanzibar Snails
@ Lounge on Elm St
ALL AGES
$7 for over 21, $9 for under
——————————-
Thursday, June 10th, 2010 – 8:30PM
11:30 WOODSMAN (Denver – Mexican Summer & Lefse)
10:30 SHELLSHAG – (Brooklyn – don giovanni records)
9:30 Tjutjana – (denver)
@ The Cavern
1914 Greenville
$7, 21+
Woodsman and Shellshag are separately touring on their debut releases and POF managed to arrange for them to play together. Catch these two completely different acts before they blow up.
This entry was posted on June 6, 2010 at 6:37 pm, filed under News, videos.
Bookmark the permalink.
Follow any comments here with the RSS feed for this post.
Both comments and trackbacks are currently closed.