NEW SHOWS:
NEW SHOWS FOR AUGUST & SEPTEMBER. I cannot even think this far ahead, but am excited to be bringing back Titus Andronicus, Aids Wolf and Jeff the Brotherhood. This will be my first time hosting Dan Sartain, formerly on Swami, about to release a new album on One Little Indian. All shows On Sale Now.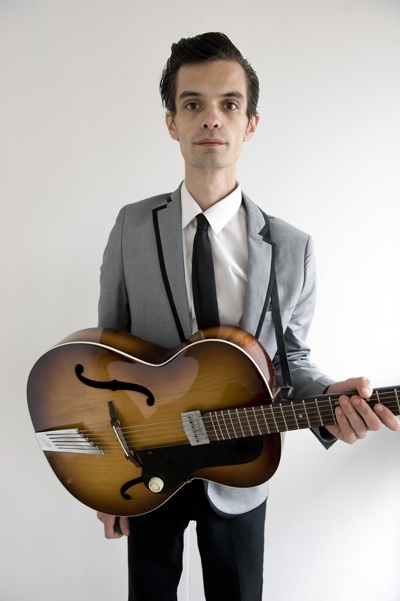 DAN SARTAIN – Aug 21st at The Nightmare. The immensely talented Birmingham rockin' blues-man will perform with a full band. He currently has a 7″ out on Third Man Records (label curated/owned by Jack White).
TITUS ANDRONICUS – Aug 31st at Sons of Hermann Hall. I had them play at the Lounge on Elm in August 2008 and they ended the set with a cover of "Where Eagles Dare" by The Misfits. Since then, they have come back to Dallas twice: played at Club Dada opening for Los Campesinos! tour in Jan/Feb 2009 and this past March at Good Records for a lengthy in-store appearance pumping their Civil War + Suburban New Jersey influenced album, The Monitor (XL Recordings). MS note: Sons is CASH ONLY.
AIDS WOLF – Sept 24th at The Nightmare – Well established art-noise punk outfit have come through on many occasions over the past few years. FYI, they are now a trio. Once, I hosted them at The Public Trust in 2007, then again at Club Dada in 08 with Teenage Cool Kids & Orange Coax.  Support tba on this show. MS
JEFF The BROTHERHOOD and HEAVY CREAM – Sept 25th at The Nightmare – These bros came through earlier this year with Screaming Females at the Lounge and have been touring on their summer good-times album, Heavy Days (infinity cat) ever since. They played at Dan's too but I'm not sure how that show went. MS
This entry was posted on June 21, 2010 at 2:00 pm, filed under News and tagged video.
Bookmark the permalink.
Follow any comments here with the RSS feed for this post.
Both comments and trackbacks are currently closed.