New Show: HARLEM + mp3s and poster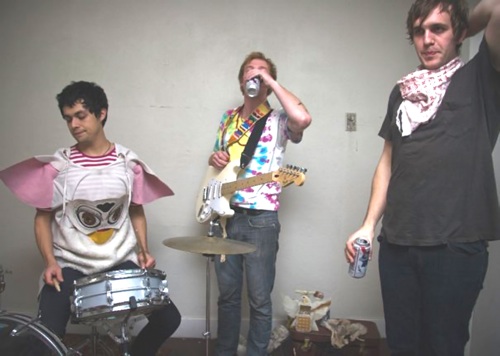 Im bringing back HARLEM through town once again. This time, an all ages show at The Nightmare on September 17th. I had them play at City Tavern in May to a packed house.  Austin trio self labeled as 'thrash-punk that's smothered in bbq sauce' is on tour to promote Hippies (matador).  The hilarious (follow them on facebook) pop trio have also been releasing a series of cover tunes through their myspace; thus far tackling: The Flamin' Groovies, RTX, Devo, 10cc and Q Lazzurrus.
Tickets on sale soon.
MP3s : "Dreadlock Holiday (10cc cover)" and "Come Back Jonee (Devo cover)" by Harlem (duh)
Poster designed by Michael Fuchs from Austin's Under Pressure: Hands on Screen Shop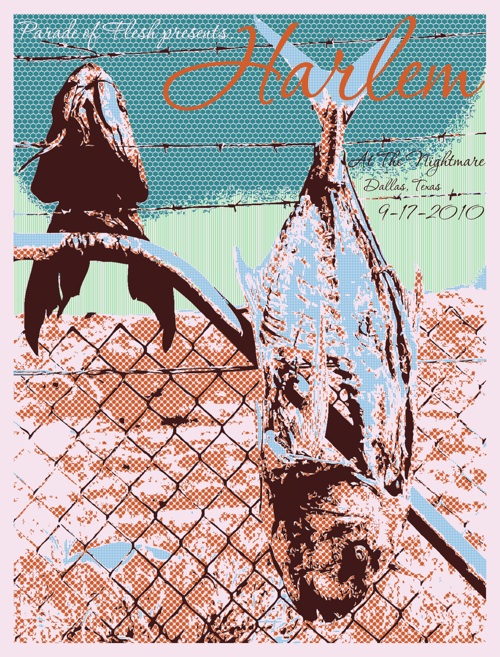 This entry was posted on August 6, 2010 at 1:50 pm, filed under News.
Bookmark the permalink.
Follow any comments here with the RSS feed for this post.
Both comments and trackbacks are currently closed.