This Thur & Saturday
Two shows at The Nightmare this week:
———————————
NAILS is a 3-piece grind/hardcore assault formed in December 2007 by Todd Jones (ex Terror) along with the help of Taylor Young (Cremetorium), and John Gianelli. With very little internet presence, Nails has spent the past two years winning over audiences of metal/hardcore genres. Their newest effort is Unsilent Death. Nails has co-released their last two efforts with Six Feet Under Records (Mother Of Mercy, Justice, Floorpunch) and have played 40+ shows to date including an appearance at "Sound And Fury Festival 2009? and futures appearances at "This Is Hardcore 2010? as well as Southern Lord Records "Power Of The Riff 2010?. Nails will embark on an extensive US tour in the Fall with a European tour in the works.

Feature in Decibel Magazine
Thursday, Sept. 9th, 2010 – 9PM
11:30 – NAILS *ex-terror (Southern Lord)
10:30 – KILL THE CLIENT (relapse)
9:40 big fiction
9pm humanerror
@ The Nightmare
2810 Elm St
Dallas TX
$8 show. tix avail at door
———————————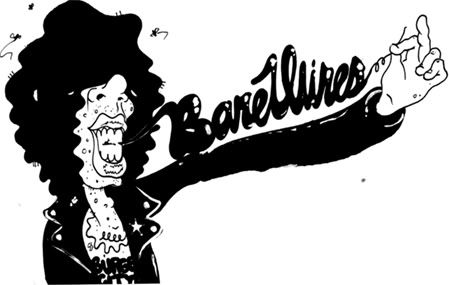 Saturday, Sept. 11th, 2010 – 9PM
12am – Something Fierce (dirtnap)
11pm – Bare Wires (oakland)
10pm – Static Mind
9PM – Edie Sedgwick added!! Dischord transgenered solo act.
@ The Nightmare
2810 Elm St
Dallas TX
$6 show. tix avail at door
This entry was posted on September 6, 2010 at 8:41 pm, filed under News.
Bookmark the permalink.
Follow any comments here with the RSS feed for this post.
Both comments and trackbacks are currently closed.