New Show: Kurt Vile and the Violators w/True Widow, Purling Hiss
This I think? is the first major show announcement at the newly reopened CLUB DADA. Not to be missed awesome line-up with psychedelic-folk pop of KURT VILE AND THE VIOLATORS (matador) along with stoner-shoegazers TRUE WIDOW (kemado) on November 19th with PURLING HISS to open. This will be my 2nd time to bring Kurt Vile through; he does not disappoint aka Philly's Constant Hitmaker! The Violators features members of The War On Drugs, or at least did at one point.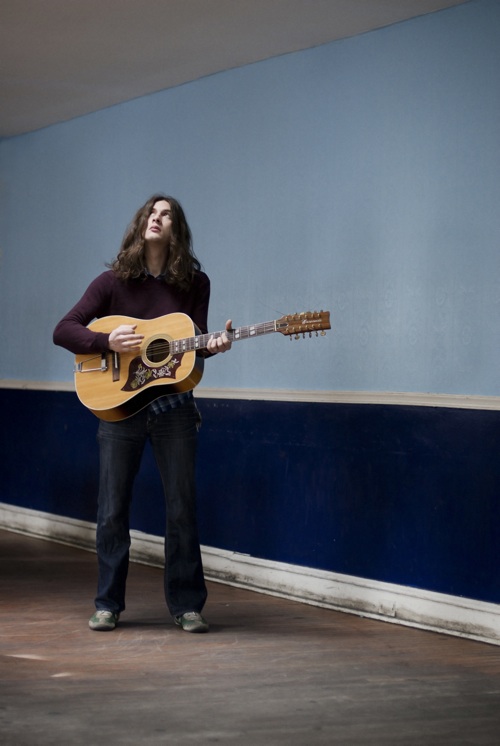 FRIDAY, November 19th, 2010
KURT VILE and The VIOLATORS (matador/philadelphia)
TRUE WIDOW (kemado/dallas)
PURLING HISS (permanent/philly)
@ CLUB DADA
2720 Elm St.
Dallas
All Ages show
$10 adv for 21+, $13 dos
$12 adv for under, $15 dos
on sale here.
Kurt Vile and the Violators will be co-headling with The Soft Pack on the following dates "They'll be taking turns on who's playing last each night — headliner noted with initials following venue name on the schedule below ;"

October
21 Atlanta, GA              The Earl                            KV
22 Birmingham, AL           The Nick                            TSP
23 Nashville, TN            Mercy Lounge                        KV
26 Cincinnati, OH           Mad Hatter's                        TSP
27 Columbus, OH             Skully¹s                            KV
28 Ann Arbor, MI            Blind Pig                           TSP
29 Indianapolis, IN         White Rabbit                        KV
30 Chicago, IL              Empty Bottle                        TSP
31 Chicago, IL              Empty Bottle                        KV

November
01 Minneapolis, MN          Triple Rock Social Club             TSP
04 Seattle, WA              Neumos                              KV
05 Vancouver, BC            Biltmore Cabaret                    TSP
06 Portland, OR             Berbatis Pan                        KV
09 San Francisco, CA        Rickshaw Stop                       KV
11 Los Angeles, CA          Echoplex                            TSP
13 San Diego, CA            The Casbah                          TSP
This entry was posted on September 20, 2010 at 12:01 am, filed under News.
Bookmark the permalink.
Follow any comments here with the RSS feed for this post.
Both comments and trackbacks are currently closed.