THREE SHOWS THIS WEEK: (two at cavern)
Wendseday, September 29th, 2010 – 9PM
11:15 – TYVEK
10:20 – Pills & Ferraris
at The Cavern
1914 Greenville Ave
21+ show, more info tba.
———————————–
Thursday, September 30th, 2010 – 9PM
11:15 – TY SEGALL
10:20 – Sir Name & The Janes
9:30 – Aquaholics
at The Cavern
1914 Greenville Ave
21+ show, on sale now, $8
———————————–
TERA MELOS – Patagonian Rats (sargent house) – This math-jazz punk assemblage has been on daily rotation upon receipt; especially the tracks "The Skin Surf" and "Frozen Zoo". Initially, I listened to Patagonian Rats in its entirety to absorb what this Roseville, CA trio was trying to accomplish. Going through a myriad of lineup changes since their inception, did not deter Tera Melos from creating one of the most experimental, yet cohesive, math & jazz infusions this year.  Should be appreciated by fans of Don Caballero, Fang Island, Hella, and Russian Circles. Comes out September 7th.  MP3 of "Frozen Zoo".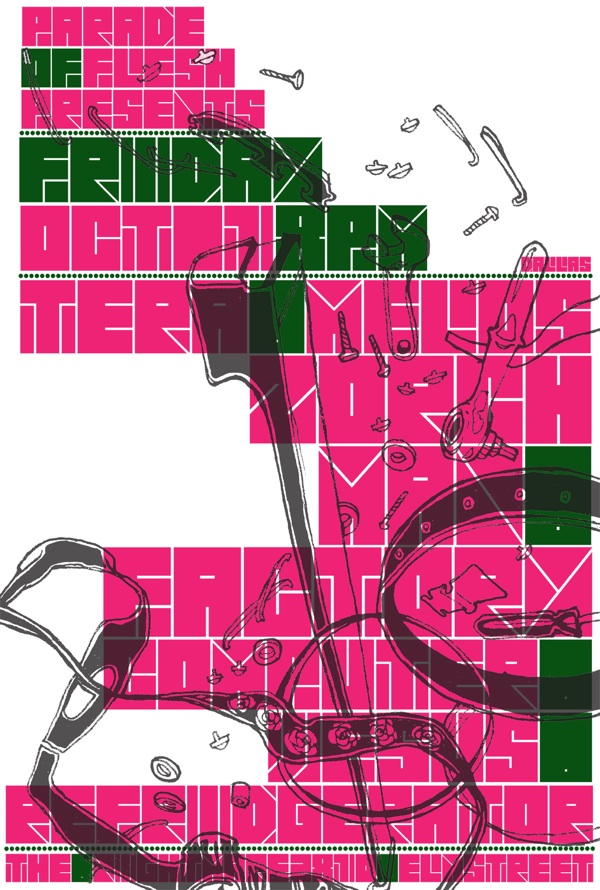 Friday, October 1st, 2010 – 8PM
TERA MELOS
Zorch
Man Factory
Computer Jesus Refridgerator
at The Nightmare
2810 Elm Street
All Ages show/on sale now $8
———————————–
This entry was posted on September 26, 2010 at 1:23 pm, filed under News.
Bookmark the permalink.
Follow any comments here with the RSS feed for this post.
Both comments and trackbacks are currently closed.