New Show: Wild Nothing & Abe Vigoda – Dallas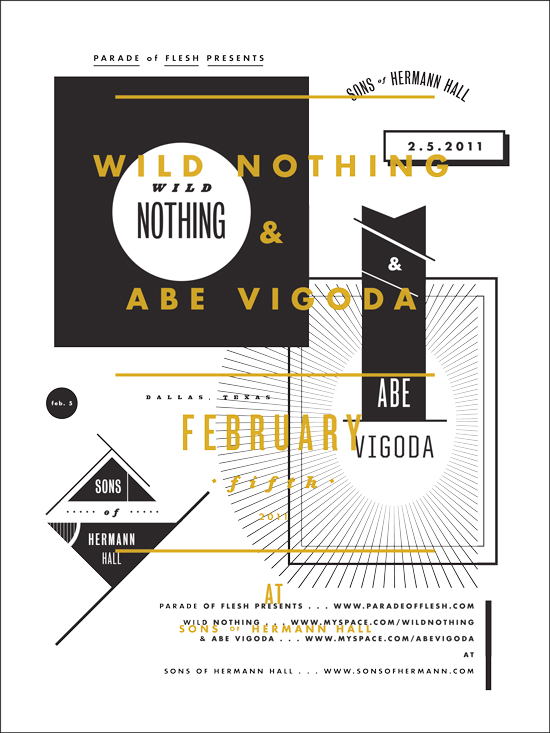 Saturday, February 5th, 2011
WILD NOTHING (captured tracks)
ABE VIGODA (post present medium)
@ Sons of Hermann Hall
3414 Elm St.
Dallas
on sale soon.
Note: Sons is cash only bar. (and has been for 100 years!)
MP3s:
"The Witching Hour" by Wild Nothing
"November" by Abe Vigoda
artwork by Aaron Eiland
This entry was posted on December 6, 2010 at 12:06 am, filed under News.
Bookmark the permalink.
Follow any comments here with the RSS feed for this post.
Both comments and trackbacks are currently closed.