The Greenhornes to headline Bro Fest 2011 (plus tour dates)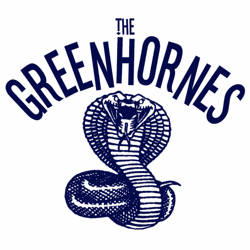 The GREENHORNES – Long-standing garage rock trio from Cincinnati, featuring two members of The Raconteurs and currently promoting " ???? " (Third Man Records – Jack White's label), will be headling Bro Fest 2011 at Club Dada on March 20th, 2011. Tickets on sale for the 20 band event on 1/11 at Frontgate.
The Greenhornes – Spring 2011 Tour Dates:
Sun Mar 20  Dallas Club Dada
Tue Mar 22  St. Louis The Firebird
Wed Mar 23  Louisville Headliners
Thu Mar 24  Indianapolis Radio Radio
Fri Mar 25  Chicago Double Door
Sat Mar 26  Minneapolis Triple Rock
Mon Mar 28  Madison The High Noon Saloon
Tue Mar 29  Milwaukee Cactus Club
Thu Mar 31  Covington The Mad Hatter
Fri Apr 1  Cleveland Beachland Ballroom
Sat Apr 2  Ferndale The Magic Bag
Sun Apr 3  Toronto The Legendary Horseshoe Tavern
Tue Apr 5  Montreal La Sala Rossa
Wed Apr 6  Boston Brighton Music Hall
Fri Apr 8  Brooklyn The Bell House
Sat Apr 9  Hoboken Maxwell's
Tue Apr 12  Washington The Rock and Roll Hotel
Wed Apr 13  Raleigh Kings Barcade
Fri Apr 15  Chattanooga JJ's Bohemia
Sat Apr 16  Nashville Mercy Lounge
This entry was posted on January 5, 2011 at 5:41 pm, filed under News and tagged brofest.
Bookmark the permalink.
Follow any comments here with the RSS feed for this post.
Both comments and trackbacks are currently closed.