Marnie Stern & Tera Melos Dallas Poster
This silkscreen poster is being designed and printed by Joe Barela of SERIBELLUM PRESS out of Las Cruces, NM for the upcoming Dallas stop at Sons of Hermann Hall for the MARNIE STERN & TERA MELOS tour. Support still tba.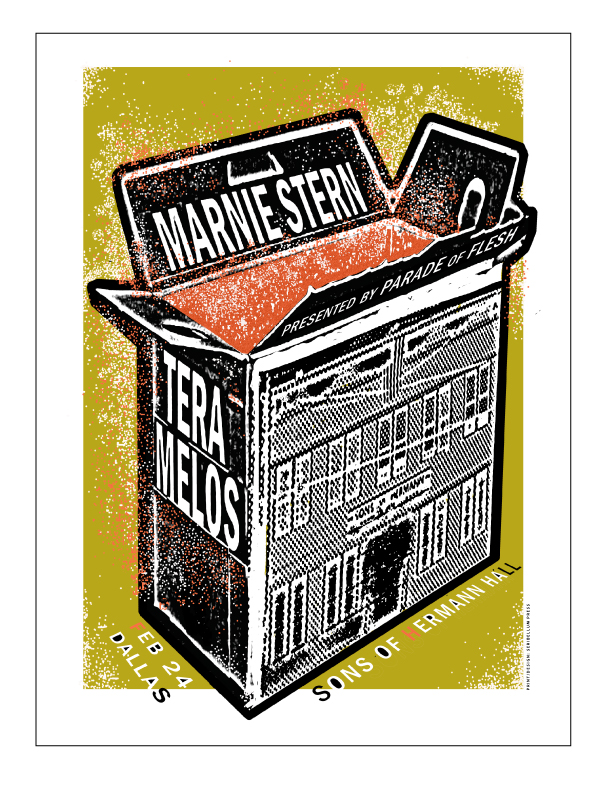 This entry was posted on January 15, 2011 at 8:19 am, filed under News.
Bookmark the permalink.
Follow any comments here with the RSS feed for this post.
Both comments and trackbacks are currently closed.