BRO FEST 2011 Adds: Deafheaven, Native & Small Black
Here are the final three band announcements for BRO FEST 2011: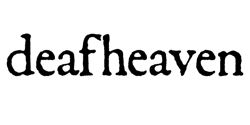 If you're a fan of LITURGY (who are playing Bro Fest), then you will definitely enjoy San Francisco black metal five-piece, DEAFHEAVEN, who will close out the entire festival. Be sure to catch this promising metal act who signed to deathwish,inc. recently.
Stream Demo here.

Having NATIVE play last night in Fort Worth, I can now finally announce they will be playing BRO FEST 2011. FANG ISLAND labelmates, Native are currently on Sargent House records/management label, which is home to many great acts such as Boris, HELLA, Russian Circles and Tera Melos. NATIVE remind me of the defunct These Arms Are Snakes. Mp3 from rcdlbl:
This entry was posted on February 5, 2011 at 12:05 am, filed under News and tagged brofest.
Bookmark the permalink.
Follow any comments here with the RSS feed for this post.
Both comments and trackbacks are currently closed.