Still Corners Added to OBITS/JAILL
A little Sub Pop Records showcase in Dallas on March 15th with OBITS, JAILL and now recent Sub Pop signees from UK, STILL CORNERS.
Silk-screened artwork commissioned by illustrator James Heimer.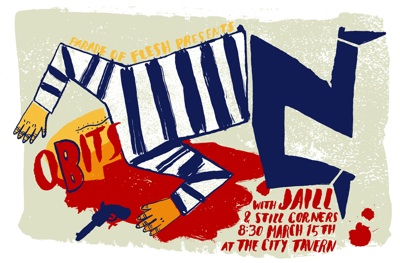 This entry was posted on February 14, 2011 at 2:02 pm, filed under News.
Bookmark the permalink.
Follow any comments here with the RSS feed for this post.
Both comments and trackbacks are currently closed.