BRO FEST 2011: Podcasts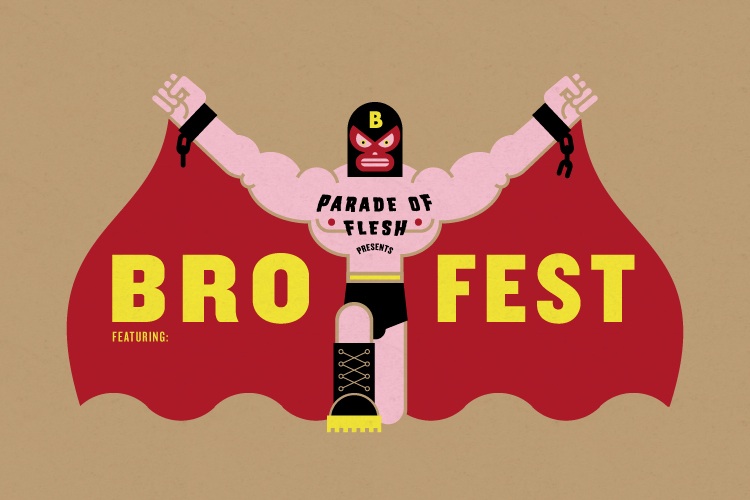 Here are two podcasts to reflect each stage's line-up for next month's Bro Fest 2011 at Club Dada on March 20th, 2011. Set-times/schedule coming March 1st. Please enjoy and comments are always welcome.
INDIE STAGE Podcast: Download here 34min – (itunes/m4a format)
In order from first to last:
Grooms – "Thumbsucker"
Castanets – "As you do"
White Hills – "Counting Sevens"
Holy Sons – "Slow Days"
Small Black – "Photojournalist"
DOM – "Bowl Cut" (feat. Cults)
Class Actress – "Careful What You Say"
JEFF The Brotherhood – "Heavy Damage"
Wild Flag – "Dirty Water" (live)
The Greenhornes – "Under Estimator"
HEAVY STAGE Podcast: Download here 41min – (itunes/m4a format)
In order from first to last:
Alpha & Omega – "Stand Alone"
The Body – "The Curse"
NATIVE – "Five Year Payoff"
Owen Hart – "Poor White Straight Guy"
Liturgy – "High Gold"
The Funeral Pyre – "Seeking Flesh and Bone"
The Secret – "Funeral Monolith"
Touché Amoré – "Always Running"
Fang Island – "Daisy"
HORSE the Band – "Golden Mummy Golden Bird"
deafheaven – "Libertine Dissolves"
This entry was posted on February 20, 2011 at 2:59 am, filed under News and tagged brofest.
Bookmark the permalink.
Follow any comments here with the RSS feed for this post.
Both comments and trackbacks are currently closed.