New Show: KEN-Mode & deafheaven

KEN Mode recently played in Fort Worth during SXSW, so you probably missed them. From their bio: "Winnipeg, Canada's KEN mode are elitist-asshole metallic noise rock with touches of post metal, hardcore, sludge and doom."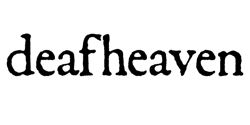 Having just toured SXSW and barely played Bro Fest 2011 in Dallas this past Sunday, metal newcomers DEAFHEAVEN will be joining KEN Mode on this tour. Stream their Demo here. Deafheaven are touring on their new 4-song black metal LP, Roads to Judah (deathwish, inc).
Thursday, June 9th, 2011 – 9PM
KEN Mode
DEAFHEAVEN
@ Rubber Gloves
411 E. Sycamore St.
Denton, TX
On Sale soon…
update, show moved to BRYAN STREET TAVERN in DALLAS.
This entry was posted on March 22, 2011 at 12:22 am, filed under News.
Bookmark the permalink.
Follow any comments here with the RSS feed for this post.
Both comments and trackbacks are currently closed.