Dirty Beaches artwork
Dirty Beaches artwork by James Heimer… unfortunately Love Inks and Sir Name did not make it on the poster since the screens are already burned.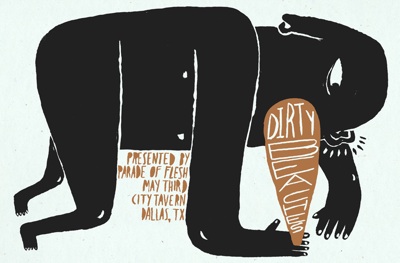 Tuesday, May 3rd, 2011 – 8pm
DIRTY BEACHES (zoo music)
LOVE INKS
Sir Name
at City Tavern
1402 Main St.
$7 , 18+
This entry was posted on April 12, 2011 at 5:22 pm, filed under News.
Bookmark the permalink.
Follow any comments here with the RSS feed for this post.
Both comments and trackbacks are currently closed.