Crystal Stilts deal
$10 show, but $5 with your Arcade Fire ticket stub.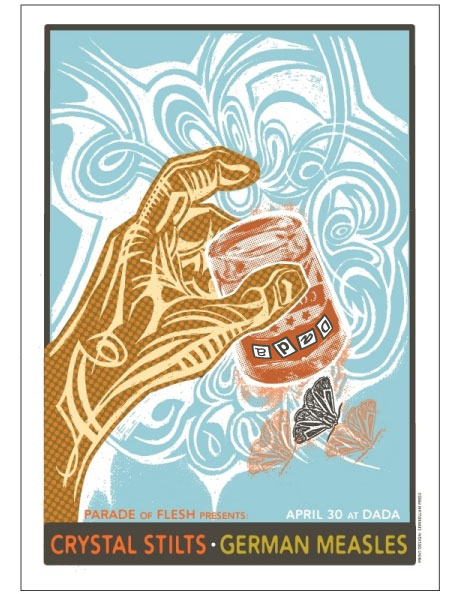 CRYSTAL STILTS at 12am
The GERMAN MEASLES 11pm
Ethereal and the Queer Show at 10pm
artwork by Joe of Seribellum Press
This entry was posted on April 24, 2011 at 8:49 am, filed under News.
Bookmark the permalink.
Follow any comments here with the RSS feed for this post.
Both comments and trackbacks are currently closed.