Next Tuesday (May 3rd)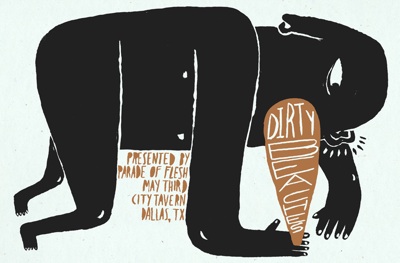 Check out Vancouver artist, DIRTY BEACHES as he comes through town the first week of May. Self-described "minimalist rockabilly", but it seems to really be lo-fi pop. His new album BADLANDS is being issued by Zoomusic, who also released his now sold-out True Blue 7?. Recently profiled in Pitchfork for his stunning cover of Johnny Cash's "The Singer" (mp3).
Tuesday May 3rd, 2011
DIRTY BEACHES
Love Inks
Sir Name
City Tavern
1402 Main St
$7 for adults
$10 for under (18+)
on sale here
This entry was posted on April 26, 2011 at 12:45 pm, filed under News.
Bookmark the permalink.
Follow any comments here with the RSS feed for this post.
Both comments and trackbacks are currently closed.