Free TITLE FIGHT Poster w/presale:
First come first serve on this silkscreened artwork by James Heimer for the TITLE FIGHT/TOUCHE AMORE show that makes a stop in Denton on June 3rd w/ Menzingers and Dead End Path.
Free POSTER w/ presale ticket purchase here. Limited to the first 50 tickets.
Friday, June 3rd, 2011 – 7pm
TITLE FIGHT
TOUCHÉ AMORÉ
The MENZINGERS
DEAD END PATH
@ Rubber Gloves,
411 E. Sycamore St.
Denton, TX
All Ages $11 for 21+, $13 for under
on sale  here.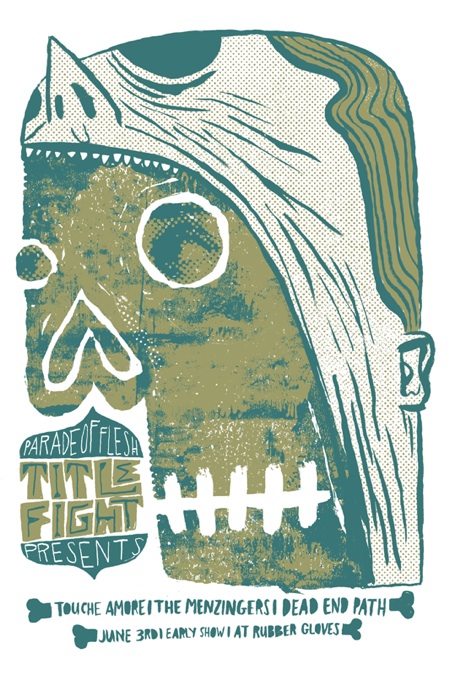 This entry was posted on May 14, 2011 at 3:14 pm, filed under News.
Bookmark the permalink.
Follow any comments here with the RSS feed for this post.
Both comments and trackbacks are currently closed.