Next Wed (july 6th)
Next Wednesday, July 6th, we have JOYCE MANOR (6131 Records) with Denton locals' MANNED MISSILES and BABAR.
Listen here to some joyce manor.
July 6th at Rubber Gloves
411 E. Sycamore St.
$6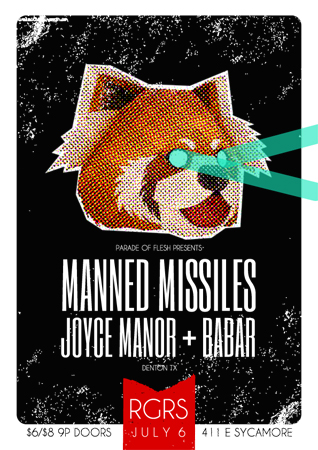 This entry was posted on June 29, 2011 at 10:08 am, filed under News.
Bookmark the permalink.
Follow any comments here with the RSS feed for this post.
Both comments and trackbacks are currently closed.