Recently Acquired
New stuff since last time.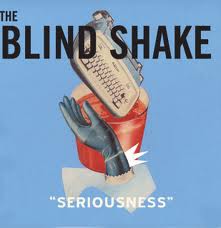 The BLIND SHAKE – Seriousness (learning curve) – Minneapolis bassless trio came through last week and played to a healthy Monday evening crowd at Bryan St. Tavern. "Midnight Scream" and "Calling All Horses" MP3s from Learning Curve Reords.
COLA FREAKS/DIGITAL LEATHER – Split 7″ (scion) – The never ending garage split series from Scion A/V club. Listen below.
Scion A/V Garage: Cola Freaks / Digital Leather by ScionAV
The FLAMING LIPS with PREFUSE 73 – EP 12″- (lovely sorts of death/warner bros) –  2,000 pressed (and poured by Daniel Huffman of New Fumes). Various colors. Dark Transparent green seems to be the scarcest. Read here and check out a slideshow here. Listen to streams of the EP at pitchfork.
V/A – HOLY HELL SUMMER SAMPLER 2011 (holy roar) – Independent UK punk label with a free 22-track sampler of past and present acts from their unique roster. Download here for free.
The HEX DISPENSERS/KING TUFF – Split 7″ (scion)
Scion A/V Garage: Hex Dispensers / King Tuff by ScionAV
PRETEEN ZENITH – Extraction (good records recordings) – Homemade cdr, hand-numbered out of 25. The sampler is available to listen from Gorilla vs. Bear and Preteen Zenith will be playing GvsB's "festival" at Granada at end of July.
The POISON CONTROL CENTER – Stranger Ballet (afternoon) – This Ames, IA band have been constantly touring the US this past year; gaining followers each time for their passionate and memorable performances. I heard they've played about 240 shows in the past year. Listen to samples here. Album comes with a digital download of Running Back (the covers EP).
This entry was posted on July 3, 2011 at 7:20 pm, filed under News.
Bookmark the permalink.
Follow any comments here with the RSS feed for this post.
Both comments and trackbacks are currently closed.