New Punk Show: HEARTSOUNDS, Handguns, The Story So Far
A Saturday Night punk show in the old bowling alley of Sons of Hermann Hall. Should be a lot of fun and hot, just the way punk shows should be. HEARTSOUNDS will be coming through for their 2nd album, Drifter (epitaph) which comes out at the end of July.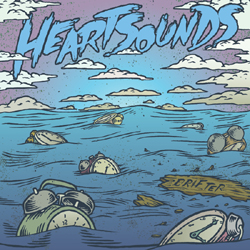 Saturday, August 6th, 2011 – 7pm
HEARTSOUNDS (Epitaph)
Handguns (Pure Noise)
The Story So Far (Pure Noise)
@ Sons of Hermann Hall (downstairs bowling alley)
3414 Elm St
Dallas, TX
$8 Advance
$10 day of show
Heartsounds – Drifter by Epitaph Records
This entry was posted on July 6, 2011 at 9:30 am, filed under News.
Bookmark the permalink.
Follow any comments here with the RSS feed for this post.
Both comments and trackbacks are currently closed.