Next Friday: The Coathangers
Lost count on how many times I've brought The Coathangers through. These energetic ladies of Atlanta have truly polished their sound over the years and it's amazing how seasoned they've become. The Coathangers' newest album, Larceny and Old Lace (suicide squeeze) was released June 7th.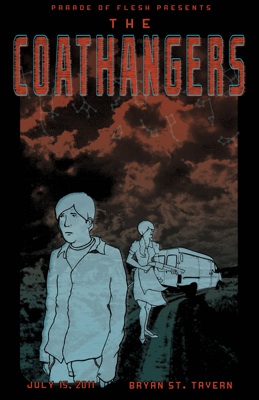 Friday, July 15th, 2011
The COATHANGERS
tba on monday
Catching Chloe
Chicken N' Whiskey (florida)@ Bryan St. Tavern
Dallas, TX
$7 for 21+
$10 for under
——————
This entry was posted on July 8, 2011 at 9:32 am, filed under News.
Bookmark the permalink.
Follow any comments here with the RSS feed for this post.
Both comments and trackbacks are currently closed.