Harvey Milk Tomorrow
This one is in Denton. Great bill with new locals, Most Efficient Women and Houston metal band OMOTAI. Thanks to Rubber Gloves for working with POF on this one.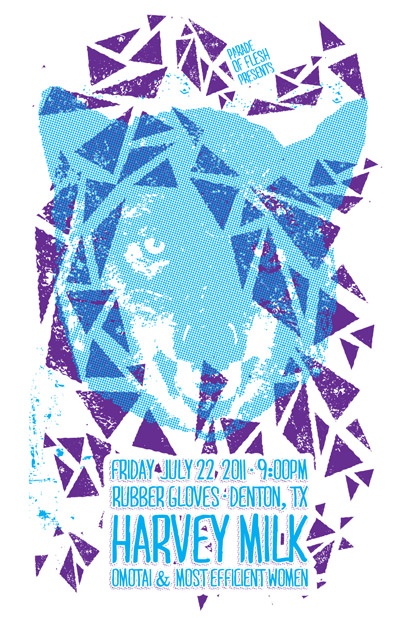 10pm – Most Efficient Women
11pm – OMOTAI
12am – HARVEY MILK
@ Rubber Gloves
Denton, TX
$10
on sale now.
This entry was posted on July 21, 2011 at 10:00 am, filed under News.
Bookmark the permalink.
Follow any comments here with the RSS feed for this post.
Both comments and trackbacks are currently closed.