Next Thursday: RINGWORM/NAILS and more
Heaviest show of the summer?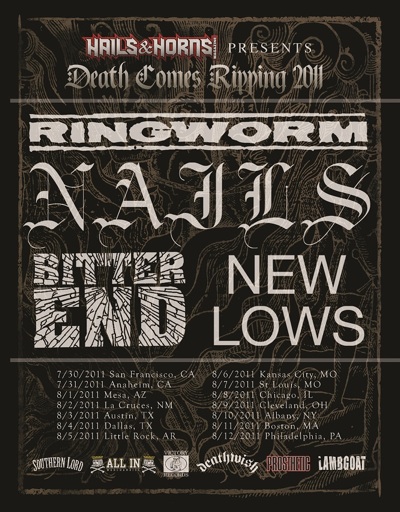 Thursday, August 4th, 2011 – 7pm
RINGWORM
NAILS
BITTER END
NEW LOWS
POWER TRIP
@ Trees
2709 Elm St
Dallas
All Ages
$10 for 21+
$15 for under
This entry was posted on July 28, 2011 at 10:00 am, filed under News.
Bookmark the permalink.
Follow any comments here with the RSS feed for this post.
Both comments and trackbacks are currently closed.