WOODSMAN flyer
Here is a digital flyer for September 19th show at City Tavern with WOODSMAN and friends. This was designed by M.O. of Clumsy and Shy blog… she posts tons of mp3s, so definitely check her sit out.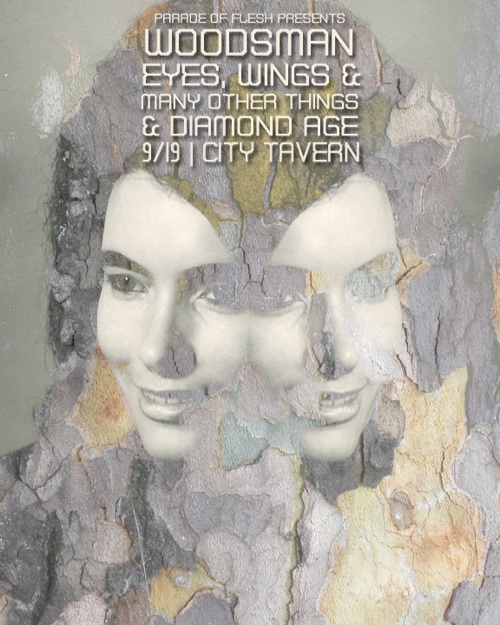 This entry was posted on August 22, 2011 at 8:22 am, filed under News.
Bookmark the permalink.
Follow any comments here with the RSS feed for this post.
Both comments and trackbacks are currently closed.