Selling some rare 7″ vinyl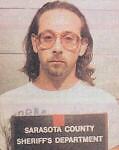 I put a few things up on Ebay this evening, that I somehow have duplicates of:
Woods/Kurt Vile – Tour Split 7″
Girls – Life in San Francisco 7″
Black Moth Super Rainbow – Born on  A Day 7″
The Strange Boys – Nothing 7″
A place to bury Strangers – Breathe 7″
The Spits/Dan Melchoir – SPlit 7″
This entry was posted on September 18, 2011 at 9:13 pm, filed under News.
Bookmark the permalink.
Follow any comments here with the RSS feed for this post.
Both comments and trackbacks are currently closed.