Real Estate / Big Troubles poster
Philadelphia illustrator and poster artist, Daniel Hughes designed this silkscreen for the upcoming REAL ESTATE & BIG TROUBLES show at Club Dada on November 17th. He also did this 5-color Jacuzzi Boys poster a couple years back.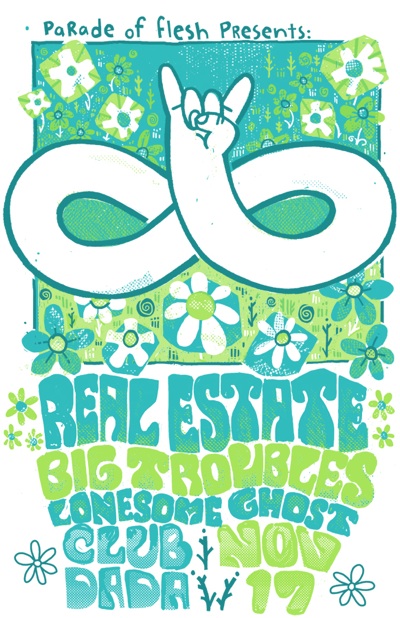 This entry was posted on October 20, 2011 at 6:10 pm, filed under News.
Bookmark the permalink.
Follow any comments here with the RSS feed for this post.
Both comments and trackbacks are currently closed.