Recently Acquired
Here's what I snagged on vacation from Amoeba Records and Aquarius Records in San Francisco. (who BOTH shipped the vinyl home for me… and was on my doorstep upon arrival).
CRIME – San Francisco's STILL Doomed 12″ (swami) – Out of print Swami Records release. Twenty-two tracks of late 70's rock and roll. ws
The LOCUST – S/T 12″ (gsl) – I bought this out of nostalgia… since I've owned it on cd for many years.
LOMO PRIETA – I.V. 12″ (deathwish) – Grey vinyl, first pressing.
LOMO PRIETA – Life/Less 12″ (discos huelga) – San Francisco HC band.
MERCHANDISE – Children of Desire 12″ (katorga works) – Comes with zine/booklet.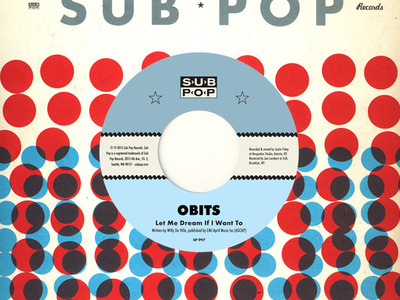 OBITS – Let Me Dream If I Want To 7″ (sub pop) – Blue Vinyl b/w The City Is Dead.
THURSDAY – Five Stories Falling EP 12″ (victory) – Five song ep; four being performed live.
V/A – BRING BEER 12″ (12xu) – This is an offshoot of Matador Records AND the 2nd Austin based Record Store Day compilation they've put out. Features the Golden Boys, The Flesh Lights, Phillip Sambol of The Strange Boys, Followed By Static, Naw Dude and more of course.
V/A – IN A CLOUD II – New Sounds From San Francisco 12″ (secret seven) – The 2nd installment of "In A Cloud", which just like the subtitle indicates: "sounds from San Francisco". Features young acts and Bay area staples such as Ty Segall Band, Sonny and the Sunsets and much more. 850 copies pressed.
updated: 7/25
This entry was posted on July 24, 2012 at 10:01 am, filed under News.
Bookmark the permalink.
Follow any comments here with the RSS feed for this post.
Both comments and trackbacks are currently closed.