Relevant Links
WATCH: Those Darlins deface a mirror on Pitchfork.tv's "60 Seconds Left"
WATCH: Music Video for White Mystery – "Toxic Sugar" [via Noisey]
WATCH: Music Video for Turbo Fruits – "Harley Dollar Bill$" [via Spin]
See Those Darlins, White Mystery, Turbo Fruits and more at Bryan Street Tavern's Big F'ing Anniversary Party (10/06)
WATCH+LOOK: Video and photos of Weedeater and Sourvein performing in Brooklyn [via Brooklyn Vegan]
Weedeater + Sourvein + Big Fiction (10/20)
WATCH: Music video for Joyce Manor – "Drainage / If I Needed You There" [via Filter]
Joyce Manor + Hopalong + Hate Your Friends (10/21)
LISTEN: Hospitality – "Monkey"
LISTEN: DL Teen – "Sleep Is Noise" (Peaking Lights remix)
Hospitality + Teen + Blackstone Rangers (10/21)
READ: Spin's Review of Woods – Bend Beyond
LISTEN: Woods – "Give Your Light Off" (b-side from "Cali in a Cup")
Woods + Widowspeak (10/25)
WATCH: Music video for Little Radar – "Spitfire"
Broncho + Florida Kilos + Little Radar (10/26)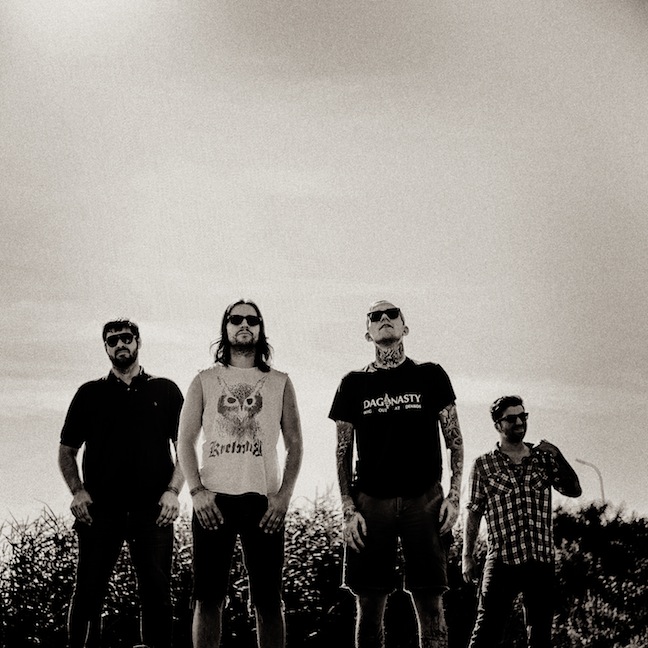 READ: Pitchfork's interview with Converge's Jacob Bannon
Converge + Torche + Kvelertak + Enabler (11/01)
LISTEN: Stream WHY?'s new album Mumps, etc. [via Spin]
WATCH: Music video for WHY? – "Strawberries"


LISTEN: DL Naytronix – "In the Summer"[via Rolling Stone]
WHY? + Naytronix + The Black Swans (11/02)
WATCH: Music video for Ssion – "Kim"
Ssion + Class Actress + House of Ladosha (11/03)
WATCH: Trailer for "The Comedy," a film starring Tim Heidecker, James Murphy and more [via Pitchfork]
Neil Hamburger + Tim Heidecker + K-Strass + DJ Douggpound (01/11)

SHOW PREVIEW: Tim Heidecker, Neil Hamburger at Texas Theatre [via The Mixmaster]

SHOW REVIEW: OFF! by DC9 at Night and Central Track

SHOW REVIEW: Action Bronson by DC9 at Night and Central Track
SHOW REVIEW: Riot Fest by DC9 at Night and Examiner
VIDEO: Big Fiction playing our Riot Fest stage [shot by Evan of Dallas Distortion Music]
Want more? Follow us on twitter (@paradeofflesh) and sign up for our mailing list.
This entry was posted on October 2, 2012 at 12:05 pm, filed under News and tagged action bronson, bryan street tavern, converge, hospitality, joyce manor, little radar, naytronix, neil hamburger, off!, riot fest, sourvein, ssion, teen, those darlins, tim heidecker, turbo fruits, weedeater, white mystery, why?, woods.
Bookmark the permalink.
Follow any comments here with the RSS feed for this post.
Both comments and trackbacks are currently closed.