Relevant Links

LOLZ: Be the leopard on the cover of JEFF the Brotherhood's Hypnotic Nights!
JEFF the Brotherhood, Diarrhea Planet, Low Times (10/23)
WATCH: Hull's tour diary for CVLT Nation.
FREE show: Hull, Dead to a Dying World (10/23)

READ: Absolute Punk's interview with Converge
Converge, Torche, Kvelertak, Enabler (11/01)
LISTEN: DL Kreayshawn's "autumnal_equinox" mix
Kreayshawn (11/02)
WATCH: Music video for WHY? – "Bitter Thoughts" [via Paste]
WHY?, Naytronix, The Black Swans (11/02)

LISTEN: Stream Titus Andronicus new album, Local Business [via NPR]
WATCH: Titus Andronicus perform songs off Local Business at local businesses in Brooklyn [via P4K]
Titus Andronicus, Ceremony (11/03)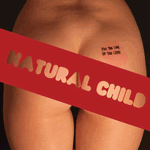 READ: Dusted's review of Natural Child's For the Love of the Game/Hard in Heaven
King Tuff, Natural Child, Sic Alps (11/04)

READ: Spin's profile of Tamaryn
Tamaryn, Boy Friend (11/26)

READ: "Ty Segall: A Portrait of the Artist as F***in' Psyched!" [via Spin]
WATCH: Ty Segall play "Thank God for Sinners" on Conan
LISTEN: Ty Segall – "Femme Fatale" (Velvet Underground cover) [via P4K]
Ty Segall, Ex-Cult (01/26)

POF PRESS: Photos and review of our show with Lower Dens, Jennifer Castle, and Deep Time at Club Dada (10/16) [via Central Track]
Want more? Follow us on twitter (@paradeofflesh) and sign up for our mailing list at the top of this page.
This entry was posted on October 22, 2012 at 3:30 pm, filed under News and tagged converge, hull, jeff the brotherhood, kreayshawn, lower dens, natural child, tamaryn, titus andronicus, ty segall, why?.
Bookmark the permalink.
Follow any comments here with the RSS feed for this post.
Both comments and trackbacks are currently closed.