Recently Acquired
May – till today edition:
BASS DRUM OF DEATH – Shattered Me/Crawling After You 8″ (innovative leisure) – Record Store Day release limited to 500 copies. Yes, 8 inches, not 7.
CHURCH WHIP – Psychedelic Nightmare 12″ (vinyl rites) – black metal/crust. Limited to 550 copies; black, duh. Members of Merchandise.
COLISEUM – Sister Faith 12″ (temporary residence limited/shirt killer) – Comes with 16-page newsprint booklet. "Transparent purple with transparent green and white splatter vinyl, limited to 300 copies."
COKE BUST – Confined 12″ (Grave Mistake/Refuse) – Tour edition from Washington DC straight edge HC band. Release is done in a "white label" test pressing format and hand numbered out of 225. Includes a black & white insert with lyrics and silkscreen cover.
DEAFHEAVEN – Demo 12″ (sargent house) – "Re-Mastered version of Demo. Limited to 1,000 copies."
DEAFHEAVEN – Sunbather 2 x 12″ (deathwish, inc) – "Dye-cut, foil stamped sleeve, contains folded 12″ insert" Version 1 – splatter vinyl, mail order limited to 300. Version 2 – hot pink & beer, limited to 700 and version 3 –  red & gold, limited to 4000 copies.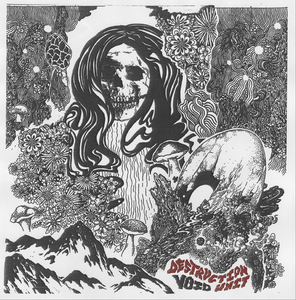 DESTRUCTION UNIT – Void 12″ (jolly dream) – 400 on white, 100 on red.
FUTUREBIRDS – Baba Yaga (fat possum) – Coming July 31st w. Diarrhea Planet!
HEAVENLY BEAT – Talent 12″ (captured tracks) – "…solo project of Beach Fossil's John Pena."
KVELERTAK – MEIR  2 x 12″ (roadrunner/world)
KVELERTAK – Kvelertak 2x 12″ (indie)
MERCHANDISE – Totale Nite 12″ (night people)
MILK MUSIC – Cruise Your Illusion (fat possum)
NAZI DUST – Wretched Hour 12″ (vinyl rites) – Florida hardcore punk. Listen to the above mix tape by VINYL RITES.
POWER TRIP – Manifest Decimation 12″ (southern lord) – First 500 copies from southern lord already sold out.
QUEENS OF THE STONE AGE – . . . Like Clockwork 2 x 12″ (matador)  – Gatefold booklet.
SMALL BLACK – Limits of Desire 12″ (jagjaguwar) – White vinyl.
TERA MELOS – X'ed Out 12″ (sargent house)
TORCHE – Harmonslaught/Rock N Roll Mantasy 7″ (amnesian) – 1st pressing of 1,000. Purple/marble vinyl.
WIRES ON FIRE – Up Your Sleeve 7″ (psychedelic judaism) – Free download from Wires on Fire, since it has been many years…
This entry was posted on June 24, 2013 at 9:51 am, filed under News and tagged bass drum of death, church whip, coke bust, coliseum, deafheaven, destruction unit, heavenly beat, kvelertak, merchandise, milk music, queens of the stone age, small black, torche, wires on fire.
Bookmark the permalink.
Follow any comments here with the RSS feed for this post.
Both comments and trackbacks are currently closed.