Relevant Links

READ: whatsupwhatson's interview with White Fang and Ouch, My Ego's interview with Fungi Girls
White Fang, Fungi Girls, Sealion, Howler Jr. (4/4) @ 3 Links
 
LISTEN: Iron Reagan's Decibrity Playlist for Decibel Magazine and Occultist's "Path of the Damned" on CVLT Nation's Blackened Everything Vol. X
Iron Reagan, Occultist, Steel Bearing Hand, Tricounty Terror, Releaser (4/7) @ 3 Links
LISTEN: Stream Pure X's new album, Angel, and read their interview with Spin.
Pure X, M. Geddes Gengras (4/10) @ City Tavern
WATCH: #moshpit #fail by PBS at a Power Trip show at SXSW, then PBS's Everything But The News' follow up, Behind the Metal with Power Trip
Power Trip, Impalers, Nekrofilth, Modern Pain, Vulgar Display (4/11) @ Dada

READ: Exclaim.ca's "Cult Leader Talk Their New Beginnings as They Leave Gaza Behind" and Noisey's "Perception vs Reality: Before & After SXSW with Yautja"
Cult Leader, Yautja, Illustrations, Cleric, Orgullo Primitivo (4/20) @ 3 Links
WATCH: Todd Barry on Conan
TODD BARRY: THE FINAL CROWD WORK TOUR (4/25) @ Sons of Hermann

READ: Cloud Nothing's Here And Nowhere Else named Stereogum's Album of the Week and Pitchfork's Best New Music
READ: Cloud Nothing x Wavves album "almost done" via Exclaim.ca
Cloud Nothings, The Men, Nude Beach (4/27) @ Dada
WATCH: Night Beat's video for "Hidden Circle" and trippy images for Dahga Bloom's full album stream of No Curtains
The Night Beats, Cosmonauts, Dahga Bloom (4/30) @ Dada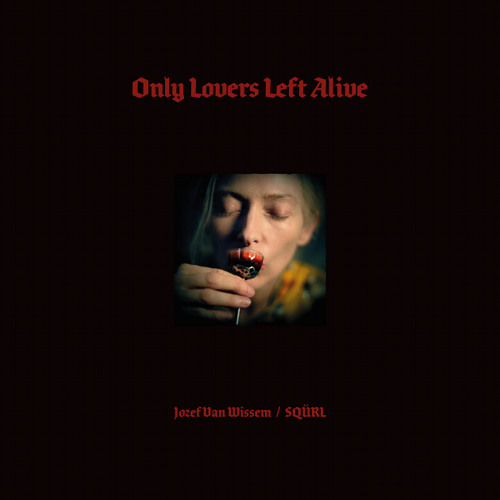 READ: White Hills featured on the soundtrack of Jim Jarmusch's new film, Only Lovers Left Alive via Rolling Stone
White Hills, Natural Child (5/1) @ City Tavern

READ: Under the Radar's interview with Temples: James Bagshaw on Playing Their First Hometown Show, '60s Production, and Their Album Cover Here Come the Suns
POF x KXT present: Temples, Drowners, Boogarins (5/2) @ Dada
WATCH: The Ghost of a Saber Tooth Tiger's music video for "Moth to a Flame"
The Ghost of a Saber Tooth Tiger (5/9) @ Dada
WATCH: Castle's "Temple of the Lost" preview
Castle (5/20) @ 3 Links
 
LISTEN: Stream OFF!'s new album, Wasted Years via The New York Times
WATCH: OFF!'s music video for "Hypnotized" (Feat. David Yow & Jack Grisham) via Noisey
OFF!, Cerebral Ballzy, Nasa Space Universe (5/23) @ Dada
LISTEN: Floor's "Sister Sofia" via Stereogum and "Trick Scene" via Brooklyn Vegan
Floor (5/30) @ Dada

READ+LISTEN: Parquet Courts' Record Store Day sheet music for "Sunbathing Animal" via Stereogum
Parquet Courts, Swearin', Radioactivity (6/3) @ Dada
READ+WATCH: Perfect Pussy announces tour dates, and watch "I" (Oaf – icial Video) via Under the Radar
Perfect Pussy, Potty Mouth (6/5) @ 3 Links
Want more? Follow us on twitter (@paradeofflesh) and sign up for our mailing list at the top of this page!
This entry was posted on April 3, 2014 at 6:00 am, filed under News and tagged castle, cloud nothings, cult leader, floor, fungi girls, iron reagan, night beats, occultist, off!, perfect pussy, power trip, pure x, temples, the ghost of a saber tooth tiger, todd barry, white fang, white hills, yautja.
Bookmark the permalink.
Follow any comments here with the RSS feed for this post.
Both comments and trackbacks are currently closed.