Relevant Links
LISTEN: Son of Stan – "Feel Her Design"
Son of Stan, Catamaran, -topic (11/1) @Dada
LISTEN: Wampire – "Wizard Staff"
Wampires, TOPS, Blessin' (11/3) @City Tavern

READ: Spindle Magazine's interview with Twin Peaks
Twin Peaks, Radkey, Sealion (11/6) @City Tavern

READ: NME's review of Single Mothers' Negative Qualities
Self Defense Family, Single Mothers, Goodtime Boys, Innards (11/6) @Sons
LISTEN: Natural Child – "White People" (live)
Burger Record's Caravan of Stars with Natural Child & more (11/7) @City Tavern

READ: The Wild Magazine's interview with Ex Cops
Dum Dum Girls, Ex Cops (11/7) @Dada
WATCH: Har Mar Superstar on Never Mind The Buzzcocks
The Pizza Underground ft Macaulay Culkin, Har Mar Superstar (11/10) @Trees
READ+WATCH: Noisey's interview with Dope Body & their video for "Repo Man"
Dope Body, Future Death, Roomrunner, Triathalon (11/14) @DWide

READ: American Eagle's interview with De Lux
De Lux, Tidals (11/16) @City Tavern

READ: Under the Radar's "Pleased to Meet You Spotlight: Alvvays Northern Nomads"
Alvvays, Absolutely Free, Dripping Wet (11/19) @City Tavern
WATCH: Consequence of Sound's Treehouse session with White Mystery
In the Garage Alliance presents: Jacuzzi Boys, White Mystery, Ex -Cult (11/22) @Dada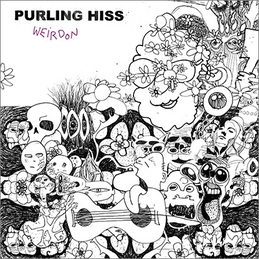 READ: Rolling Stone's review of Purling Hiss' Weirdon
Purling Hiss, True Widow (11/25) @Dada
Want more? Follow us on twitter (@paradeofflesh) and sign up for our mailing list at the top of this page!
This entry was posted on October 29, 2014 at 9:35 pm, filed under News and tagged alvvays, de lux, dope body, ex cops, har mar superstar, natural child, purling hiss, single mothers, son of stan, twin peaks, wampire, white mystery.
Bookmark the permalink.
Follow any comments here with the RSS feed for this post.
Both comments and trackbacks are currently closed.